2023 Chevy Silverado - Become Destined for Greatness
Many paths take you toward your destination but only the 2023 Chevy Silverado does so without making you look at the road behind you. This forward-thinking light-duty pickup truck carves a path toward greatness without hesitation. When the big jobs call, the Silverado answers.
Let Valenti Chevrolet help you discover how the 2023 Chevy Silverado outperforms the 2023 Toyota Tundra and 2023 Nissan Titan.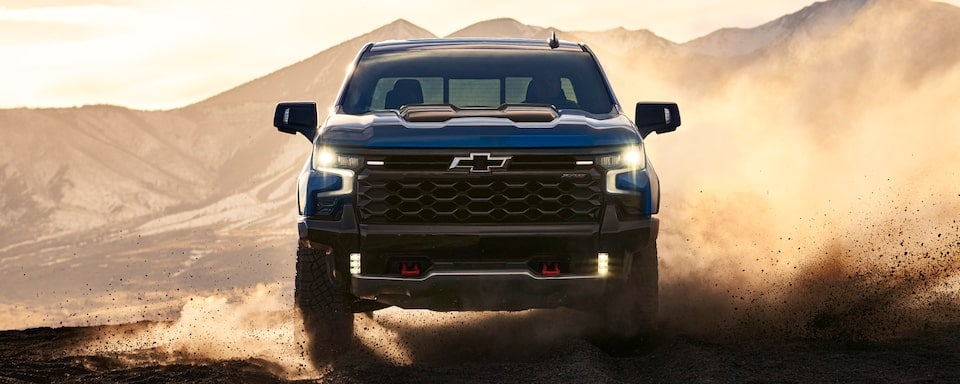 Performance
The Chevy Silverado 1500 makes a total of four engines available across its trim levels. For starters, the Chevy Silverado 1500 is powered by a 2.7-liter turbocharged 4-cylinder engine that makes 310 horsepower and 430 pound-feet of torque. If you're after increased power, then there's a 5.3-liter V8 engine that makes 355 horsepower and 383 pound-feet of torque along with a 6.2-liter V8 engine that makes 420 horsepower and 460 pound-feet of torque. The sole diesel engine available with the Silverado 1500 is a 3.0-liter 6-clyinder that makes 277 horsepower and 460 pound-feet of torque.
Technology
If tech is on your mind, then you can rest easy with the Chevy Silverado 1500. The WT trim comes with a 7-inch touchscreen display along with Apple CarPlay/Android Auto connectivity and USB ports. Moving up to the Custom trim ensures increased tech in the form of Wi-Fi capability, satellite radio, and wireless smartphone connectivity. The LT trim replaces the standard touchscreen with a 13.4-inch touchscreen display. The High Country offers up a navigation system, wireless charging, and a Bose premium audio system.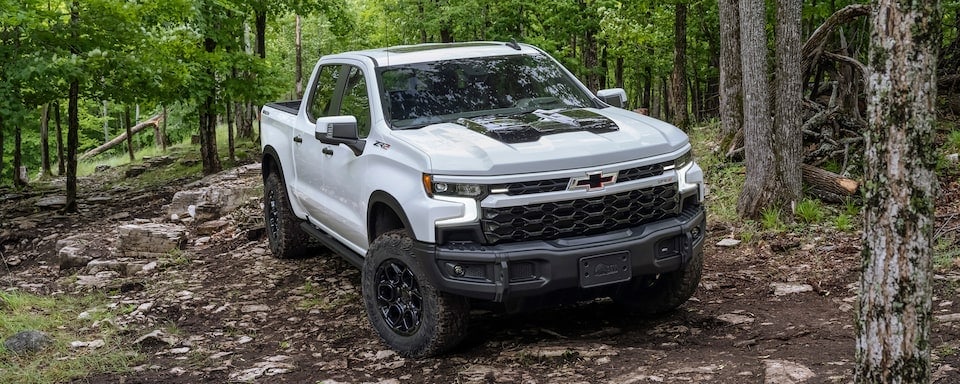 Strength makes the tough jobs easy. Fortunately, the 2023 Silverado has enough strength to help you achieve your goals and more. With up to 420 horsepower, the Silverado delivers the tools to outpace the 2023 Nissan Titan, which falls short at only 400 horses. Be the first off the starting line when you choose the incredible 2023 Chevy Silverado.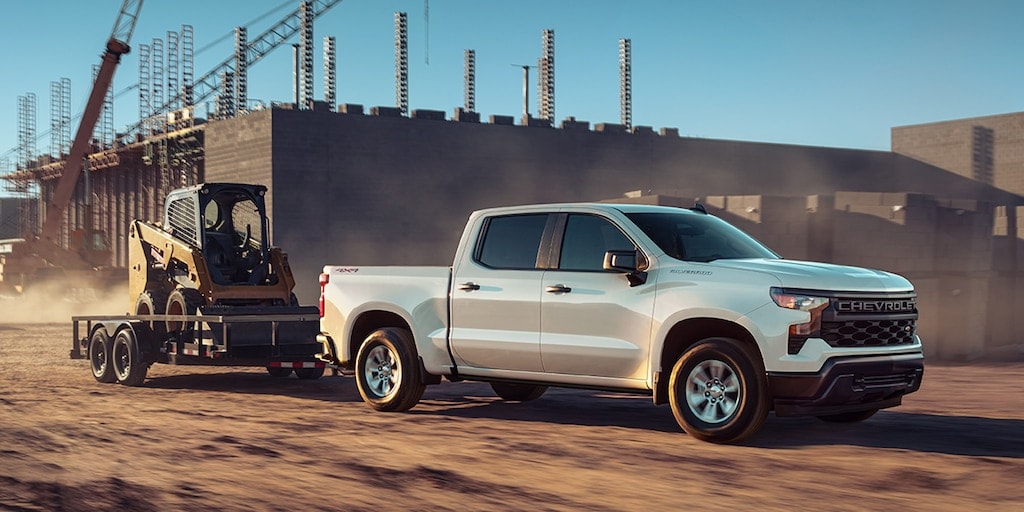 Command respect at the jobsite or campgrounds when piloting the incredible 2023 Silverado. This light-duty pickup truck handles like the big boys. With a robust maximum towing capacity of up to 13,300 pounds, the Silverado outmuscles the Titan and Tundra, which offers maximum towing capacities of up to 11,033 pounds and 12,000 pounds, respectively. When you need a powerful and reliable workhorse in your corner, look no further than the 2023 Chevy Silverado.